Chicago
Monday to Saturday:

7am-8pm

Sunday:

Closed
Our Chicago team
Things we love: cool sneakers, office regular Quincy the poodle, and educating people about mental health (we're the home base for Optimum Joy's training program!). Things we do not love: our grudging dependence on the office Keurig.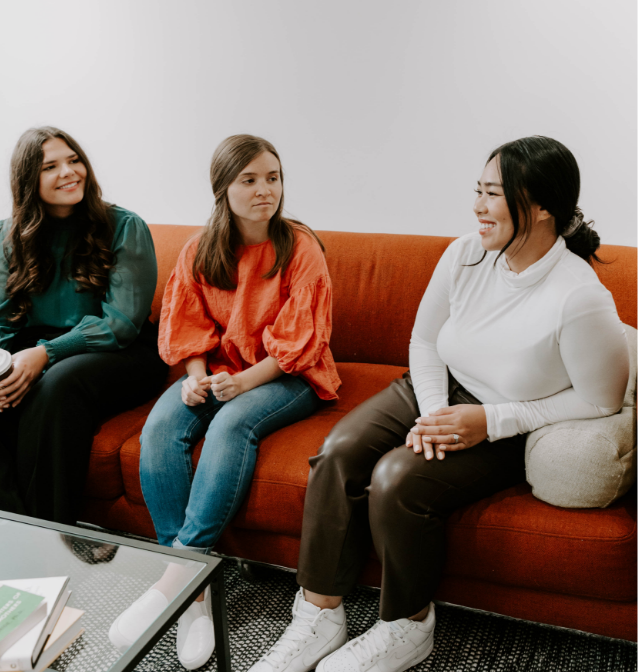 "Growing up I learned that if I spoke about my feelings, that somehow made me weak. Bottling up my emotions never gave me the opportunity to practice talking about them. Working with Xavier to grow more aware of my emotions has been a daily practice and now I feel more connected to myself and others."
"Sharing things that I have never shared with anyone else was frightening for me, but Xavier made me feel safe enough to open up over time."
"Being raised in a militant and very religious home left me no room for error. Xavier helped me to see, how shame and guilt were keeping me silent because I was so fearful of being judged by others."
"Sydney is thoughtful, reflective, and warm. I left our time together as a more authentic and kind version of myself." - KC
"Sydney exudes empathy and compassion in her interactions with others. She has demonstrated the ability to be insightful, thoughtful, and emotionally present in all situations." - AS
Reviews
Our clients' stories
Ready to set up your first appointment?
If you haven't been in touch with us yet, you can get started by filling out our intake form.