Chicago
Monday to Saturday:

7am-8pm

Sunday:

Closed
Our Chicago team
Things we love: cool sneakers, office regular Quincy the poodle, and educating people about mental health (we're the home base for Optimum Joy's training program!). Things we do not love: our grudging dependence on the office Keurig.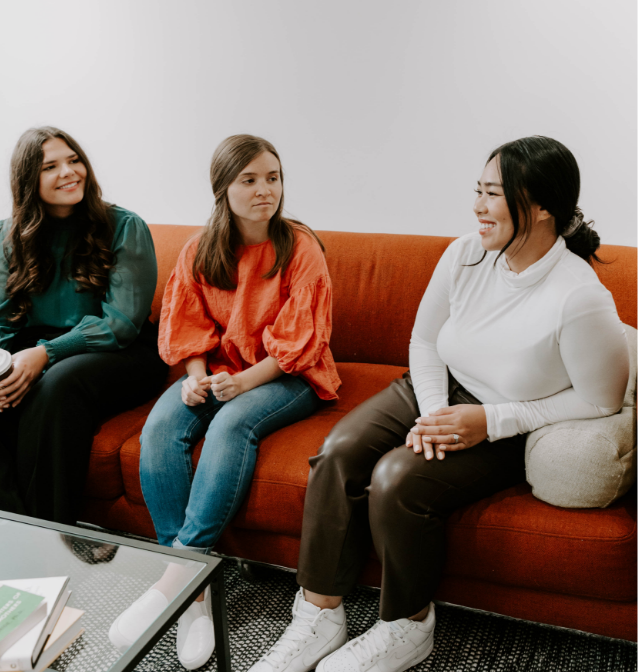 "I enjoyed how kind and understanding she is. I think she did a great job at validating my feelings and trying to put herself in my shoes."
"10/10 would recommend. Thank you for your time and thoughtful consideration, Pam!"
"Pam really helped me identify patterns in my behaviors when in relationships as well as helping to give me perspective and coping strategies when dealing with things that were outside of my control (such as my very long and arduous job search)."
"She helped me manage my anxiety and stay in the present moment. She is easy to talk to, empathetic and expressive."
"The suggestions and resources made help better equip me for things that are happening in my life."
Reviews
Our clients' stories
Ready to set up your first appointment?
If you haven't been in touch with us yet, you can get started by filling out our intake form.