Brianna Moreland
She/Her/Hers
Chicago
Clinical License
Clinical Residency, June 2022-May 2023
Supervising Clinician: Alexandra Hoerr LCPC 180.010561
Education
Student MA in Clinical Mental Health Counseling, Moody Theological Seminary, Chicago, IL
BA in Human Services, Moody Bible Institute, Chicago, IL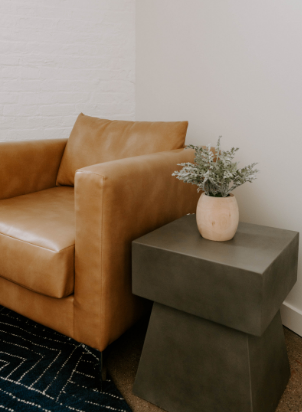 Specialities
Adulting & Responsibility
Anger Management
Anxiety & Depression
Artists & Performing Arts
Attachment & Family Of Origin
Career & Purpose
Childhood Trauma
Couples Therapy
Dating & Romance
Faith Integration & Spirituality
Family Planning & Pregnancy
Family Therapy
Group Counseling
Helping Professionals
Leadership
Life Transitions
Loss & Grief
One Way Relationships & Codependancy
Personality Disorder
Porn & Sex Addiction
Religious Trauma & Church Hurt
Sexual Health & Functioning
Trauma & PTSD
Techniques
Emotion Focused Therapy
Mindfulness & Acceptance
Cognitive Behavioral Therapy
Psychodynamic Therapy
Narrative Therapy
Attachment Theory
My Approach
You deserve to be heard, seen, and known.
Life is complex and hard to navigate, but it is especially hard when you have been hurt by someone you trusted. How do you trust someone again? Is healing possible? You may find yourself questioning your own identity. Whether you were hurt by a friend, a family member, significant other, or a co-worker, your pain is valid. It can seem easy to push aside feelings of worthlessness, self-doubt, anger, guilt, and sadness but eventually, those heavy emotions will start to negatively affect how you connect with others around you and how you view yourself.
No matter what season you are in, you deserve to experience healing and transformation.
"I have the utmost respect for Brianna and her ability to set people at ease and not just listen to what people are saying, but also intuit what they are not saying" - KE
"I always walk away from Brianna feeling spiritually encouraged and refreshed, as well as listened to and challenged." - JL
"She knows how to curate spaces of honesty and vulnerability, and she knows how to handle personal stories with great care." - EN
Reviews
Our clients' stories
Take your next step toward growth.