Chicago
Clinical License
Clinical Residency, June 2023-May 2024
Supervising Clinician: Alexandra Hoerr LCPC 180.010561
Education
MA in Clinical Mental Health Counseling, Wheaton College Graduate School, Wheaton, IL
BA in Christian Ministries with a Minor in Psychology, Judson University, Elgin, IL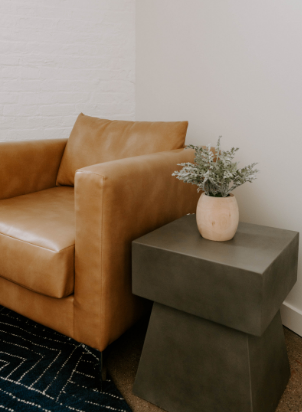 Specialities
Adulting & Responsibility
Anxiety & Depression
Religious Trauma & Church Hurt
Addiction & Urge Control
Dating & Romance
Techniques
Person-Centered Therapy
Cognitive Behavioral Therapy
Mindfulness & Acceptance
My Approach
You were created to experience the wholeness life offers. But, do you find yourself feeling less than whole because of stress, school, relationships, or just life in general? Do you struggle with knowing who you are or what your purpose is? Are you tired of feeling stuck? Sometimes it can feel as though the world is moving too fast for you to keep up. You are not alone. You are worthy of feeling whole. Taking a step towards wellness is not always easy or clear, but is one of great value.
"Counseling with Connor is like wearing a comfy flannel. He provides a warm and welcoming presence to those he engages with." - LC
"Working with Connor makes me feel fully able to present my whole self and be understood. He is not afraid to sit in discomfort and is an encouraging presence." - SQ
"Connor is gentle, non-pressuring, inviting, and conversational in his approach. He has a way of easing folks into deeper conversations. Working with him provides a comfortable way to share in a non-judgemental space" - TS
Reviews
Our clients' stories
Take your next step toward growth.