Chicago
Education
MA in Social Work, Crown Family School of Social Work, Policy, and Practice, Chicago, IL
BA in Psychology, Minor in Film, University of California Los Angeles, Los Angeles, CA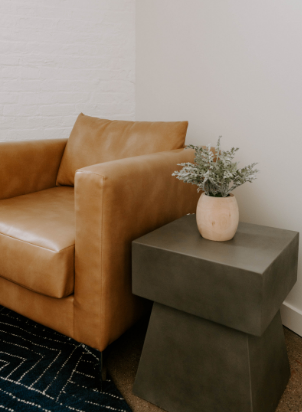 Specialities
Anxiety & Depression
Conflict Resolution
Life Transitions
Loss & Grief
Racial Concerns & Trauma
Techniques
Cognitive Behavioral Therapy
Acceptance and Commitment Therapy
Narrative Therapy
Mindfulness
Person Centered Therapy
My Approach
Do you look like you have it all together on the outside, but on the inside, you feel as if something's missing? Are you struggling to balance the expectations from your family while trying to find your own path? Maybe you're going through a season of change, and while some of the changes are positive, it has been difficult to adjust. You feel disconnected from yourself, your purpose, and those you love most. You might not have the words to describe your pain or even your joy. It takes all of your strength to keep on moving and you want to find relief.
"I've always been the kind of person who tries to be strong for my family. Talking to Jennifer helped me to process my experiences and my emotions in a way that I didn't know I needed."
"Working with Jennifer helped me to gain clarity on my relationships. I liked that I didn't feel judged and that our relationship felt collaborative."
"I feel more connected to my family and friends after meeting with Jennifer. I feel more confident that I can handle difficulties that might come up in the future."
Reviews
Our clients' stories
Take your next step toward growth.