Liliia Chernytska
She/Her/Hers
Chicago
Clinical License
Clinical Residency, June 2022-May 2023
Supervising Clinician: Alexandra Hoerr, LCPC 180.010561
Education
Student MA in Clinical Mental Health Counseling, Wheaton College Graduate School, Wheaton, IL
MA in Teaching Children's Psychology & Pedagogy, Borys Hrinchenko Kyiv University, Kyiv, Ukraine
BA in Pedagogy with a Specialization in Teaching Preschool, Borys Hrinchenko Kyiv University, Kyiv, Ukraine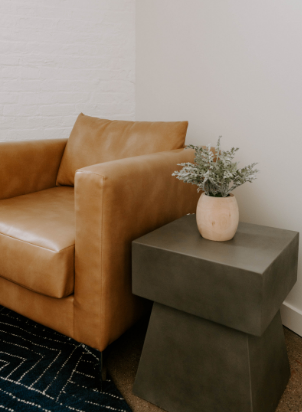 Specialities
Attachment & Family Of Origin
Trauma & PTSD
Loss & Grief
Anxiety & Depression
Faith Integration & Spirituality
Children & Adolescents
Techniques
Person-Centered Therapy
Mindfulness & Acceptance
Cognitive Behavioral Therapy
Psychodynamic Therapy
Narrative Therapy
Existential Therapy
My Approach
You are created for fullness and peace. But do you find the broken world constantly wounding you? Does it make your life difficult and sometimes painful?. Maybe you begin to feel broken. Despair, helplessness, pain, loss, and anxiety cling to you in your path, sometimes seeming to be your only companions in life.
"Liliia has a gentle and warm presence. She brings deep insight, and I feel seen and heard." –SC
"I feel seen and heard when we speak, and know she is a safe person with whom I can share my most vulnerable sufferings and pain."- MA
"She has the ability to listen and make individuals feel acknowledged and accepted. It has been a privilege to talk and learn from Lilia." - BM
Reviews
Our clients' stories
Take your next step toward growth.