Stephen Jennings
He/Him/His
Chicago
Clinical License
Clinical Residency, June 2023-May 2024
Supervising Clinician: Alexandra Hoerr LCPC 180.010561
Education
MA in Clinical Mental Health Counseling, Wheaton College Graduate School, Wheaton, IL
BA in Psychology, Wheaton College, Wheaton, IL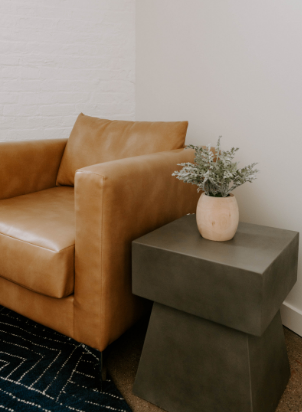 Specialities
LGBTQIA+ & Queer Concerns
Children & Adolescents
Faith Integration & Spirituality
Anxiety & Depression
Life Transitions
Techniques
Person-Centered Therapy
Existential Therapy
Humanistic Approach
Cognitive Behavioral Therapy
Solutions-Focused Therapy
My Approach
Change is hard. Whether it's a move, a loss of a loved one, or a new job, transitions can be some of the most challenging things you work through. Even if it's a transition you expect or choose, often it still isn't easy. You have to ask yourself, "How do I move forward?". You may even ask yourself, "Who am I now?". The stress of uncertainty can take your sleep, your appetite, your relationships, or even the activities you used to love. Sometimes you might have to numb those feelings just to get through your day.
"Stephen is a very attentive and insightful counselor. He accompanies the client to the very depths, helping to find the reasons, understand the essence of the problem or question, and find a way out to the surface." -LC
"Stephen makes the whole counseling process incredibly collaborative and creates a space where you feel listened to and safe to share and process." -AL

"Stephen is a very insightful and kind individual; he is highly empathetic and is able to work well with people of all walks of life." -BB
Reviews
Our clients' stories
Take your next step toward growth.