Zachariah Seifert
He/Him/His
Clinical License
Illinois LCPC 180.014417
Colorado Pre-Licensed Supervising Clinician: Alexandra Hoerr, LPC.0016805
Education
M.A. in Clinical Mental Health Counseling, Chicago State University, Chicago, IL
B.A. of Psychology, University of Kansas, Lawrence, KS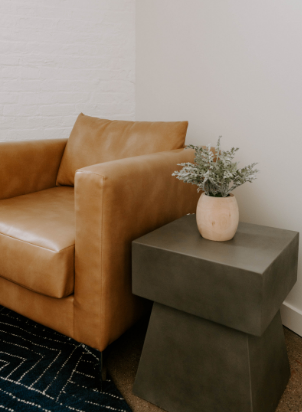 Specialities
Addiction & Urge Control
ADHD & Attention Focus
Adulting & Responsibility
Anger Management
Anxiety & Depression
Artists & Performing Arts
Attachment & Family Of Origin
Career & Purpose
Childhood Trauma
Conflict Resolution
Couples Therapy
Dating & Romance
Discernment & Divorce Counseling
Domestic & Intimate Partner Violence
Enneagram
Faith Integration & Spirituality
Family Therapy
Gender Identity & Sexuality
LGBTQIA+ & Queer Concerns
Life Transitions
Loss & Grief
Military
Multi-cultural & International
OCD Treatment
One Way Relationships & Codependancy
Parenting & Co-parenting
Platonic Relationships
Porn & Sex Addiction
Postpartum & Perinatal
Racial Concerns & Trauma
Re-assimilation & Culture Shock
Religious Trauma & Church Hurt
Sexual Health & Functioning
Sports & Performance Psychology
Substance Misuse
Trauma & PTSD
Techniques
Person-Centered / Rogerian Therapy
Family Systems Therapy
Cognitive Behavior Therapy
Emotion Focused Therapy
Narrative Therapy
My Approach
You have power and access to healing – even if it feels out of reach right now. Life consists of high highs, low lows, and everything in between. At some point you may find yourself somewhere incredibly challenging, struggling not to become overwhelmed with the complex and difficult circumstances you're facing. The expectation to "have it together" might inflate the discomfort you're experiencing even more. Maybe you feel like life is moving too fast and it's hard to take a second to slow down and find your center. Maybe you are feeling disconnected from others, or even from yourself. Perhaps there's a relationship in your life that's not going how you pictured it, or maybe you're struggling to find your purpose. Managing who you are is a challenge on its own, and adding additional responsibilities only intensifies the experience! I want to encourage you – YOU are NOT ALONE! Again, you have power and access to healing – even if it feels out of reach right now.
The cliche that the first step is the most challenging is true. You are not expected to be perfect or have all of the answers. This journey called life is extremely challenging and it is okay to seek out support, because you are worthy of healing. I would be honored to accompany you on your journey.
"Life is hard, Zach supported my journey and helped me sort out how to make it more manageable."
"I never thought that I would like being challenged like Zach did for me. I found myself stuck in habitual patterns of thought and action that were not serving my interests. Zach helped me break free."
Reviews
Our clients' stories
Take your next step toward growth.