Chicago
Clinical License
Supervising Clinician: Alexandra Hoerr LCPC 180.010561
Education
MA in Clinical Mental Health Counseling, Wheaton College, Wheaton, IL
BS in Child and Family Studies, Baylor University, Waco, TX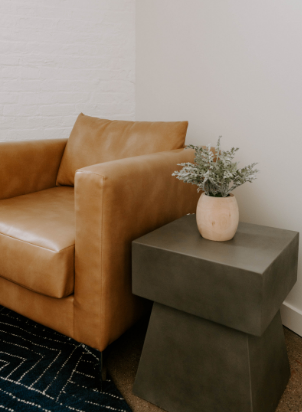 Specialities
Loss & Grief
Adulting & Responsibility
Anxiety & Depression
Children & Adolescents
Faith Integration & Spirituality
Attachment & Family Of Origin
Techniques
Person Centered Therapy
Existential Therapy
Cognitive Behavioral Therapy
My Approach
Have you found yourself feeling stuck in an emotion, environment, or stressful relationship? Maybe the anxiety you are experiencing is becoming too overwhelming, or a situation you never imagined yourself in is now your reality. These circumstances can often be all-consuming and make you question how healing could ever be possible. Health, healing, and transformation may seem so far away. You are not alone. You are worthy of health and healing. This journey toward wellness can feel so daunting, especially when you are struggling. Today, I am here to ask questions, listen, and encourage you in your journey toward healing. I would consider it a profound honor to work with you through it!
"Many of the issues I was working through at the time felt so daunting. During my time seeing Mariah, I have made connections between some past struggles and what I am experiencing today. She compassionately and warmly invited me into that process." -KB
"Mariah is committed and passionate in the work she does, which allowed me to comfortably open up to her on my journey through healing." -BH
"Mariah takes her role seriously, always treating people's stories with the care and responsibility they deserve, which always made me feel like I could tell her anything." -KF
Reviews
Our clients' stories
Take your next step toward growth.