Victoria Gonzalez
She / Her / Hers
Chicago
Clinical License
Supervising Clinician: Alexandra Hoerr, LCPC 180.010561
Education
MA in Clinical Mental Health Counseling, The Chicago School of Professional Psychology, Chicago, IL
BS in Psychology with a Minor in Health, Bradley University, Peoria, IL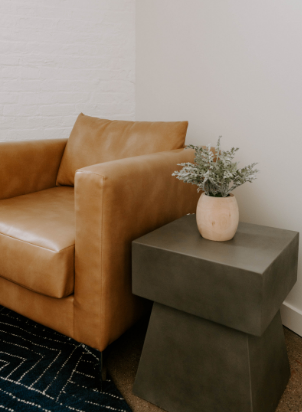 Specialities
Spanish Speaking
Dating & Romance
Anxiety & Depression
One Way Relationships & Codependancy
Life Transitions
Loss & Grief
Techniques
Mindfulness & Acceptance
Cognitive Behavioral Therapy
Narrative Therapy
Person-Centered Therapy
Existential Therapy
My Approach
Anxiety and depression can be paralyzing, hindering your ability to fully engage in life. Life transitions, whether they involve career changes, moving to a new city, or adjusting to major life events, can be overwhelming. Relationships are a fundamental aspect of human life, but they can also present significant challenges. Whether you are facing difficulties in your romantic relationship, struggling with family dynamics, or experiencing conflicts with friends, we are here to help you navigate these issues and improve your interpersonal connections.
As you embark on this transformative journey, know that you do not have to face your struggles alone. Together, we will explore your strengths, resilience, and untapped potential, empowering you to create positive change in your life and relationships.
Take your next step toward growth.